Web
Development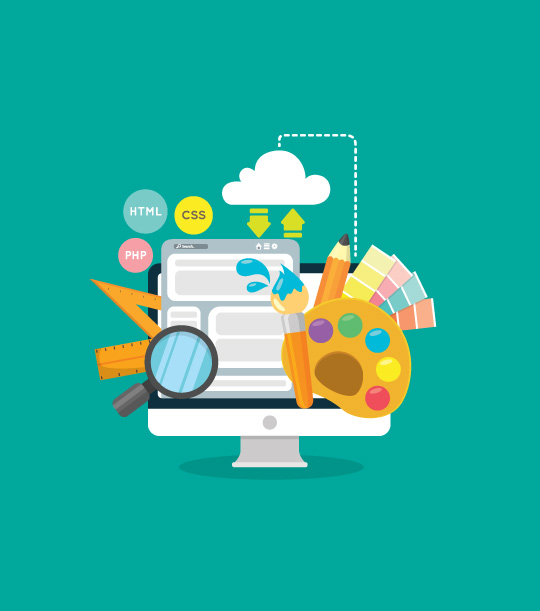 Being one of the leading Web Development Companies in Salem, India with customer friendly team we have built more than 200 Web applications ranging from small business to huge ERPs for clients all over the globe. We have supported many start ups to build their web applications and offer constructive guidance for expanding their business. We work in detail by plugging every security loop holes to build powerful as well as secured web applications to perform in competitive environment.
We develop PHP based web application as per your requirements, Replica or Clone web applications. Also we offer all GNU General Public License (GPL) open source php application's theme development, Installation and customization, upgradation, maintenance, Search Engine Optimization, re designing, re-installation, Plug-in development, plugins Installation, Plugins customization, and many more.
A customized web application development derived out of the vision of the client results in higher productivity, managing information effectively, reducing cost and smooth functioning of business processes. We are a web development and marketing company that has been designing winning websites. We use the latest developments in web design and marketing to create innovative websites for our clients.
We make sure to produce web applications that are user friendly, well-designed, easy to navigate, and secure for the protection of sensitive information. Developing web applications requires diligent planning, consultation, and time. We consult with you every step of the way to ensure all the features you need meet your expectations for quality, innovation, and functionality.
We are specialized in portal development solutions according to customized needs of clients, to various industry verticals i.e.
Classifieds / Business Listing Website Development
Jobs Portal Development
Educational Portal Development
E-commerce Website Development
Matrimony Website Development
Travel / News Portal Development
CMS Development Solutions (Joomla & Wordpress)
Corporate Website Development
B2B / B2C Portal Development